Are you new to the world of stock trading and want to improve your chances of success? Here are 10 tips to help you become a successful stock trader: (Successful Trader Rules Trading)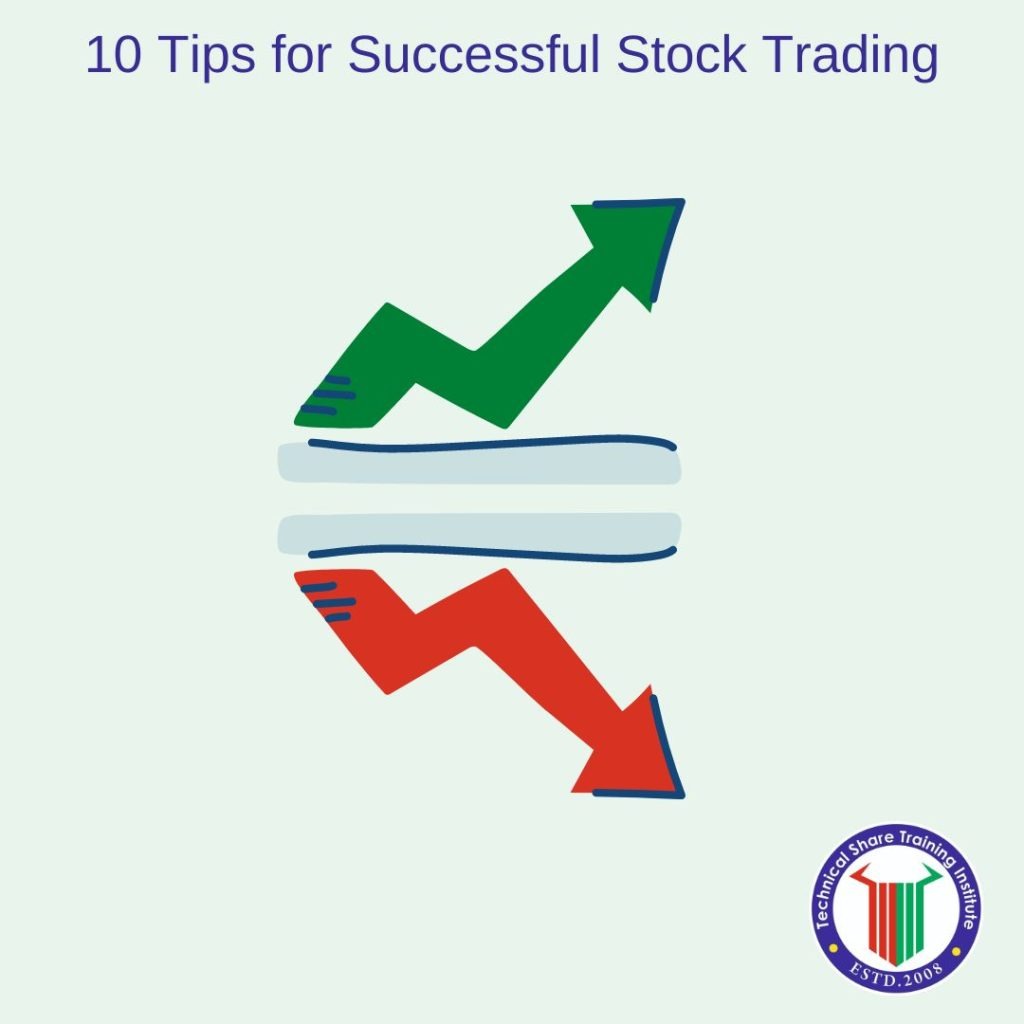 Set realistic goals and a trading plan: Define your financial goals and create a trading plan that aligns with them.
Keep learning: Stay up-to-date with the latest market trends and continuously improve your knowledge and skills.
Manage your risk: Always use stop-loss orders and limit orders to minimize your losses and maximize your profits.
Control your emotions: Don't let fear, greed, or other emotions dictate your trading decisions.
Be patient: Don't rush into trades. Wait for the right opportunity to arise.
Use technical analysis: Analyze charts and use technical indicators to identify trading opportunities.
Diversify your portfolio: Invest in a variety of stocks and sectors to reduce your risk.
Monitor your trades: Keep a track of your trades and evaluate their performance to identify areas for improvement.
Stay disciplined: Stick to your trading plan and avoid impulsive decisions.
Take responsibility for your trades: Don't blame external factors for your losses. Take ownership of your decisions and learn from your mistakes. (Successful Trader Rules Trading)
By following these tips, you can improve your chances of success in the stock market. However, if you want to deepen your knowledge and get hands-on practical experience, consider joining the Best Technical Share Training Institute in Indirapuram, Delhi NCR. Our institute offers practical knowledge and best learning practices to help you become a successful share trader. Don't wait, join our course today and take the first step towards your trading success.
https://twitter.com/SahilAnalyst
https://www.facebook.com/BestTechnicalShareTrainingInstitute
https://www.instagram.com/technicalsharemarket/
https://www.linkedin.com/in/sahil-goyal-b32804265/
To get started, contact us now and enroll in our upcoming classes. Take the first step towards becoming a confident and knowledgeable stock market trader.