Discover the Best Stock Market Classes in Indirapuram, Delhi NCR
Are you eager to delve into the exciting world of stock market trading? Look no further! At Technical Share Training Institute, we offer the finest stock market classes in Indirapuram, Delhi NCR. Whether you're a beginner or an experienced investor, our comprehensive courses are designed to equip you with the knowledge and skills needed to navigate the stock market successfully.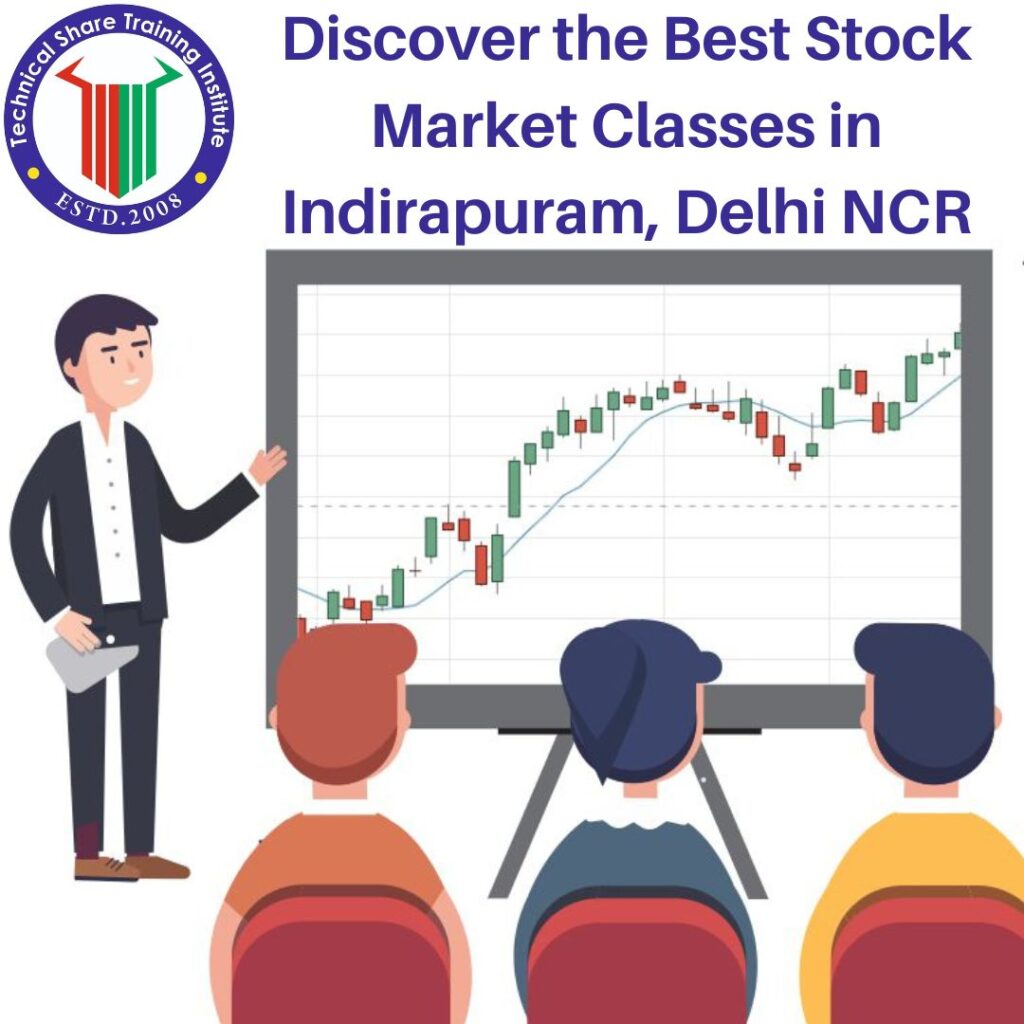 Our expert instructors bring years of industry experience to the classroom, ensuring that you receive top-notch education. With a practical and hands-on approach, we focus on active learning methodologies to make your learning experience engaging and impactful. Our goal is to empower you with the tools and strategies necessary to make informed investment decisions.
During our stock market classes, you will gain a solid foundation in technical analysis, fundamental analysis, and various trading strategies. From understanding chart patterns to analyzing market trends, we cover it all. Our curriculum is carefully crafted to cater to the needs of both short-term traders and long-term investors.
What sets us apart is our commitment to providing a supportive learning environment. Our dedicated instructors are always available to address your queries and provide personalized guidance. We believe in fostering a collaborative atmosphere where you can interact with fellow learners, exchange ideas, and learn from each other's experiences.
At Technical Share Training Institute, we understand the importance of staying updated with the latest market trends and techniques. Our courses are continuously updated to reflect the dynamic nature of the stock market, ensuring that you receive relevant and up-to-date knowledge.
Ready to embark on your stock market journey? Discover the best stock market classes in Indirapuram, Delhi NCR at Technical Share Training Institute. Enroll today and take the first step towards becoming a confident and successful investor.
Remember, the stock market holds immense potential, and with the right education and guidance, you can unlock endless opportunities. Don't miss out on the chance to enhance your financial skills and secure your financial future.
Follow Us:
https://www.facebook.com/BestTechnicalShareTrainingInstitute
https://www.instagram.com/technicalsharemarket/