Nifty 50 indexes continuous trading in upside zone. Current trading above all of their important EMA averages. One of the major Strengths indicator RSI also showing strength in buy-side continues. Nifty 50 downside support zone near 10600-10540 or in upper side Resistance zone near 10840-10920, Traders should try to buy in dip strategy. In near days nifty50 might be touch 11,000-11150 levels very soon.on the other hand, a weekly chart also showing good strength on the buying side.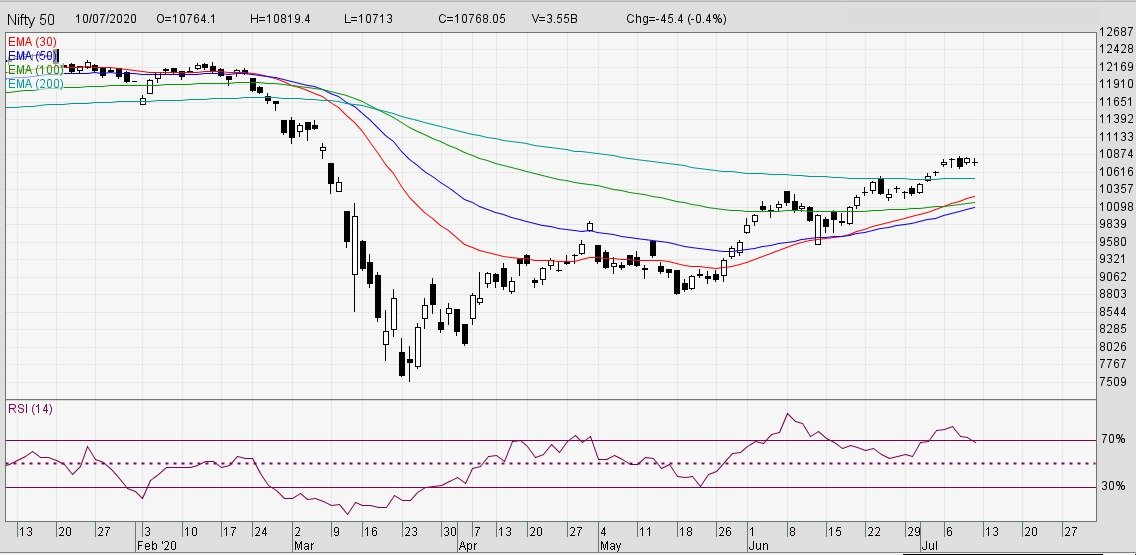 Best "Technical share training Institute" in India was inaugurated in the year 2008. The objective of this training is to make a student capable of excellent Technical Analysis on a practical platform. Our Best Technical Share Training Institute team helps you to learn and clear concepts related to Equity, Future & Options, Currency, and Commodity market respectively with which a student gets an excellent growth in monetary terms. Our training modules are designed to educate students in a practical manner with Live charts, EOD charts, etc. to get familiar with the market movements, indicators, research, strategies, etc.
If you want to build up your career as an excellent share trader with good earnings between selective stocks and with appropriate share trading techniques then join our "Best Technical Share Training" course today.